Thanks for visiting. I've been busy lately - I have several new releases and I'm really excited to announce that over the next few months I will be releasing five of my early books for the first time into North America. These will be available as eBooks in the USA and Canada. The first four are available now - "Love Me Again" and "Love Me Forever" are linked books about two sisters who work in the Australian Outback with the Flying Doctors. "The Doctor Next Door" and "Always & Only" are also out now and "All I Want For Christmas" will be out in late November. Keep your eye out for giveaways too!
You can purchase books through the buy links on the right or on my 'Books' page or clicking on the titles on this page will take you to buy links as well.
Next I'm about to start work on another duet with Amy Andrews. Look out for that in 2018!
Happy Reading,
Emily
I hope you enjoy your visit. If you would like to get in touch you can contact me through the contacts link at the top of the page or connect on social media, link at top corner of page.
Out now in the UK and USA (September in Aust/ NZ)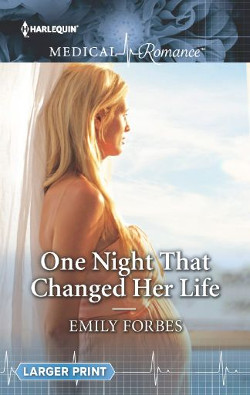 Coming soon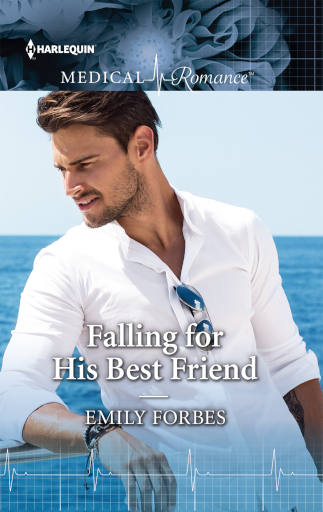 They've been friends forever…

But now he wants so much more!

When nurse Kitty Nelson becomes a surrogate for her sister, her best friend paramedic Joe Harkness is right there for her. But as Kitty's pregnancy blossoms, Joe begins to see her in a very different light! Finally admitting a connection he's never felt with anyone else, is it too late to convince Kitty they're meant to be?
 Out now in Australia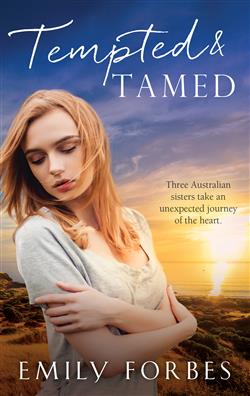 Three Australian sisters take an unexpected journey of the heart.
A Doctor By Day...
By day, medical intern Jake is a hotshot doctor, committed to saving his patients. But, to pay for med school, by night he transforms into red-hot stripper Judge Jake!
Growing up with a dysfunctional family, Dr Scarlett Anderson became the 'dependable one'. Yet, after a messy break-up, sensible Scarlett decides to let loose for one night of passion with sinfully sexy Jake! Their chemistry is intense, but Scarlett is stunned when she learns Jake is her new colleague…and that their one night has consequences!
Tamed By The Renegade
Caring nurse Ruby Anderson has always been a free spirit. After a rocky childhood, her instinct might be to flee when things get tough, but with her baby sister desperately ill this is the one time Ruby can't run away…
Offered a job as private nurse for deliciously hot racing car driver Noah Christiansen, Ruby knows he'll be the perfect distraction! But as Noah breaks down Ruby's hard-earned barriers she's faced with the ultimate decision: flight or fight for the only man to tame her?
A Mother To Make A Family
When Dr Mitch Reynolds lost his wife, he blamed himself and turned his back on medicine. He keeps his three children close but the world at a distance. Then Rose Anderson walks into his life…
Rose has always dreamed of falling in love, but an illness has left her scarred and now her dreams feel further away than ever. Yet helping Mitch's little family become whole again gives her the chance to belong and the prospect of being loved…just as she is.
And an Ebook exclusive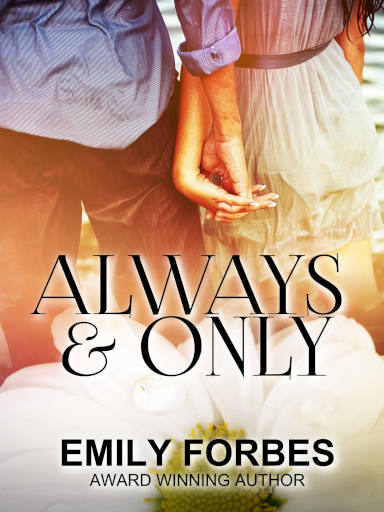 Is it possible to fall in love with someone who knows all your flaws but doesn't know all your secrets?
Is it possible for them to fall in love with you?

Abby Jackson has come home but unfortunately home doesn't hold happy memories for her. If it wasn't for her best friend, Dan, she may have chosen to stay away forever. She thinks she has everything she needs - a promising career and her best friend, but what happens when she wants more? Can she find happiness or is that an impossible dream?

Dan is overjoyed to have Abby back in his life but things have changed for him and he worries about what that will mean for his best friend.

Abby and Dan are both keeping secrets but will these secrets destroy their friendship or will they always have each other?
Also out now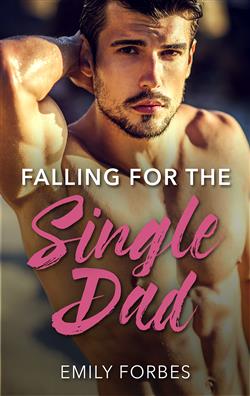 Abi isn't really one for believing in 'happily ever afters'.
The combination of spending two years working in Afghanistan as a reconstructive and plastic surgeon, and post-traumatic stress disorder tends to do that to a person.
When she takes a job at a high-end plastic surgery clinic in Hollywood, all she's thinking about is rebuilding herself and healing.
There's no room in her life for anything but surviving.
Exceedingly hot or not, Damien would only be an unnecessary complication.
Especially since he's a single Dad.
Abi resolves to keep her distance. Unfortunately this might be little difficult since he's her boss and neighbor.