It's been a busy year so far with plenty more to come! I've just completed my 30th Medical romance and number 29 is about to hit the shelves. "Reunited with Her Brooding Surgeon" will be released around the world in September as a duo with Amy Andrews and I also have a re-release of "Breaking the Playboy's Rules" as part of an anthology in the UK.
For readers in the USA and Canada don't forget to catch up on five of my early books which have just been released in North America for the first time. These are available as eBooks and are under $3 each.
"Love Me Again" and "Love Me Forever" are linked books about two sisters who work in the Australian Outback with the Flying Doctors. "The Doctor Next Door", "Always & Only" and "All I Want For Christmas" are all out now.
I have lots of current releases around the world - you can find these on my Foreign Releases page.
You can purchase books through the buy links on the right or on my 'Books' page or clicking on the titles on this page will take you to buy links as well.
I hope you enjoy your visit. If you would like to get in touch you can contact me through the contacts link at the top of the page or connect on social media, link at top corner of page.
Thanks for visiting and happy reading,
Emily
 Out now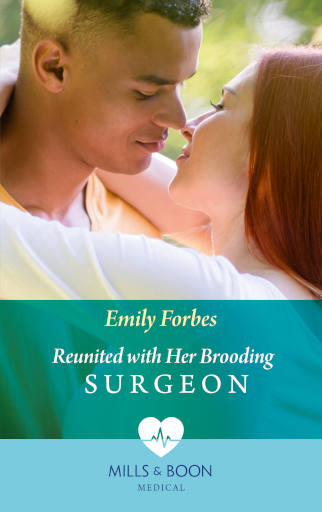 He's kept love at bay...
Can she unlock his heart?
Grace Gibson loves her job as a transplant coordinator at a Sydney hospital but she's blindsided when a ghost from her past reappears. Devastatingly handsome surgeon, Marcus Washington, was her childhood neighbour - but he's all man now and hiding a wealth of pain. Will Grace be the woman to break down his walls and claim his heart?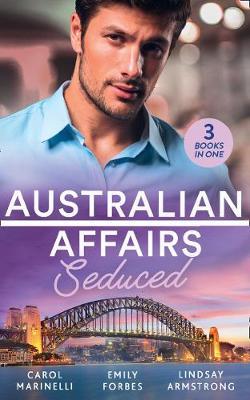 UK Special Release
The emptiness of the outback couldn't be more different from London, yet isolation and solitude is just what heartbroken nurse Emma Matheson needs from her Australian escape.
But flying medic - and notorious ladies man - Harry Connor, can't put his undeniable attraction to Emma on autopilot. The chemistry between them is hotter than the Australian sun, and as their feelings grow stronger, Harry finds that he's not following procedures...
Also out now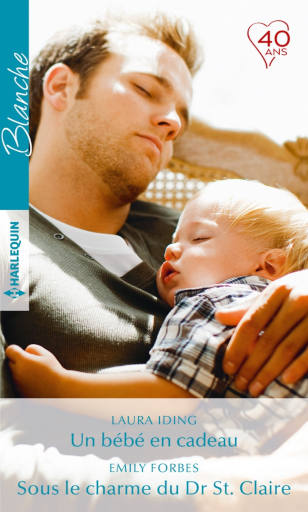 Caspar St. Claire, le célèbre médecin, veut l'interviewer dans le cadre du reportage qu'il tourne actuellement dans l'hôpital où elle travaille ? Annie est désemparée : il est hors de question qu'elle accède à sa demande, elle qui, venue à Blue Lake pour changer de vie, apprécie plus que tout l'anonymat que lui offre cette grande ville. Pourtant, Caspar est si attentionné envers elle et si irrésistiblement attirant que bientôt – et en dépit de toutes les promesses qu'elle s'était faites –, elle sent sa résolution faiblir…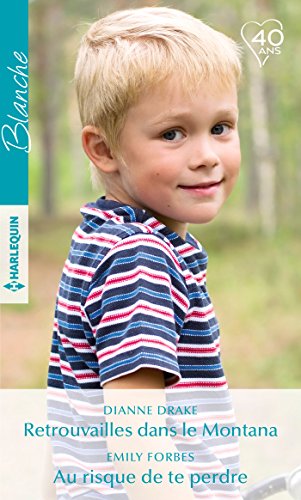 Ce matin, le réveil aux côtés de Joe – son plus proche ami et collègue aux urgences de Sydney – est brutal pour Kitty. Que lui a-t-il pris de céder au désir qu'il lui a toujours inspiré ? Elle a déjà bien assez de problèmes dans sa vie sans prendre le risque de perdre son confident et seul soutien. Car, même si Joe lui plaît depuis des années, elle le sait volage et inconstant. Peut-elle encore faire de cette parenthèse de plaisir une simple – bien que troublante – erreur de parcours ?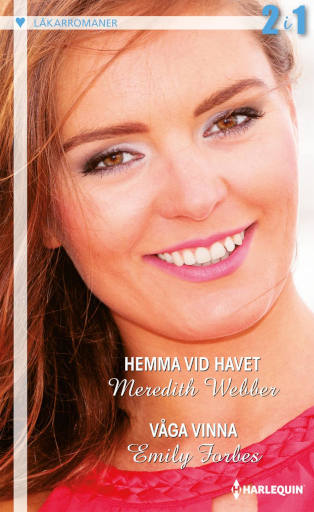 När Mitchs dotter råkar ut för en olycka får han hjälp av den fantastiska läkaren Rose. Mitch är livrädd, han skulle inte klara ytterligare en förlust, men Rose lugnar honom. Dessutom mer än det – hon attraherar honom något enormt. Lockad av tanken på att ha henne nära tackar han ja till hennes erbjudande om hjälp på ranchen. Men något mer än hjälp är han nog inte redo för, eller?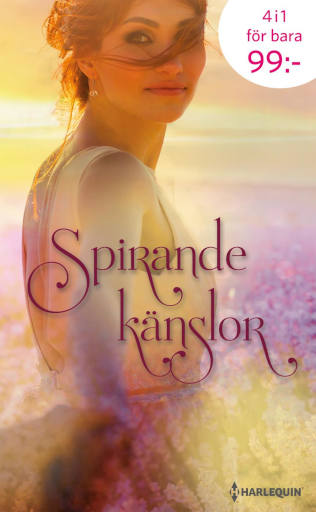 En hopplös romantiker
Kära dagbok! Visst finns det en anledning till att jag brukar kallas för hopplös romantiker, men jag får inte glömma att aldrig dejta någon på jobbet! Jag borde inte ens fantisera om James Leonardi, den nya ursnygga kirurgen. Fast en titt djupt in i hans chokladbruna ögon kan väl ändå inte skada? Ellie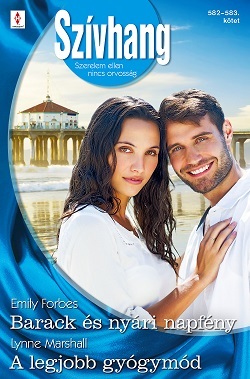 Mióta hazatért Afganisztánból, a fiatal dr. Abi Thompson már nem a régi. A pánikrohamokkal küszködő lánynak az is komoly erőfeszítésébe kerül, hogy első napján fölhajtson autójával új munkahelyéhez, a hollywoodi luxusklinikához. Főnöke, a szédítően jóképű, komor tekintetű Damien nehéz esetnek tűnik, de aztán kiderül róla egy s más, ami árnyalja a képet, és egyre vonzóbbá teszi Abi szemében…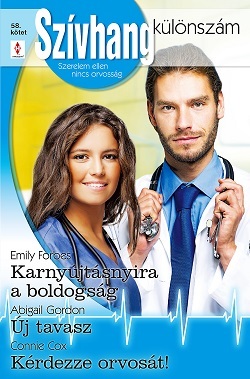 A nehéz gyerekkor és egy válás után dr. Annie Simpson úgy határoz, hogy ezentúl magányosan éli az életét. Hiába ajánlja fel szerelmét a híres és vonzó gyerekorvos, ő nem meri elkötelezni magát. Aztán amikor Caspar elhagyja a várost, Annie ráébred, hogy elszalasztotta a lehetőséget a boldogságra…
Ebook exclusives (new to the USA & Canada)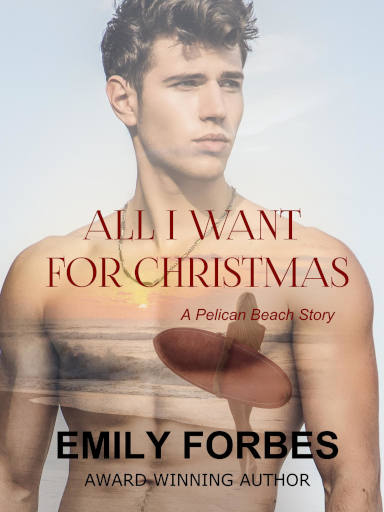 Dr Tom Edwards arrived in Pelican Beach for a temporary respite from his life but he didn't count on running into his past in the form of Lexi Patterson, the girl who turned down his marriage proposal five years ago. His life could have been so different if she'd said 'yes'. But now it's too late.
Lexi has never forgotten Tom, how can you forget the love of your life, and when he reappears in her life Lexi wonders if they can reclaim their past. But things are not as straight-forward as she might wish. Is it too late to go back?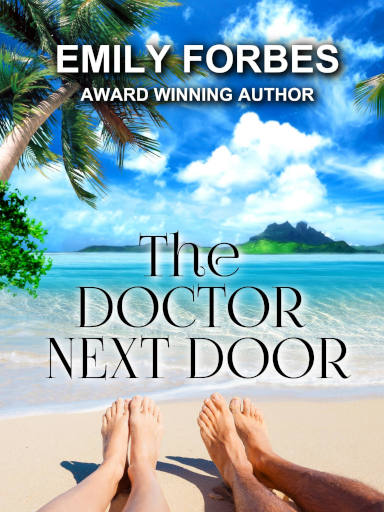 When Dr Tilly Watson returns to Queensland after years overseas working in foreign aid she is delighted to meet her gorgeous neighbour, Jock Kelly. Their life ambitions might be as different as she could imagine but when she's only planning on a brief visit spending time with Jock might provide her with the excitement she craves.

Tilly arrives in his life like a beautiful breath of fresh air but when Jock discovers she more closely resembles a cyclone he is tempted to run for cover. His path in life was set a long time ago and when Tilly's influence threatens to derail his plans he has to decide what he wants more. A peaceful life or a life with Tilly.

Opposites might attract but Jock might lose everything. Can he risk it for love?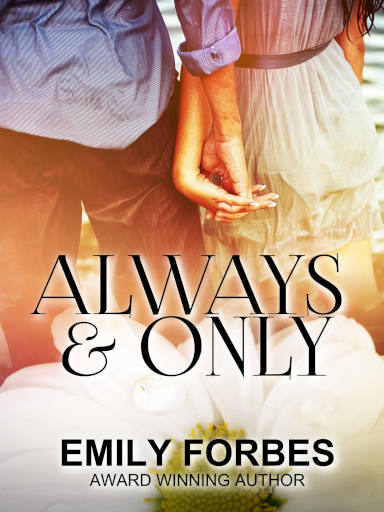 Is it possible to fall in love with someone who knows all your flaws but doesn't know all your secrets?
Is it possible for them to fall in love with you?

Abby Jackson has come home but unfortunately home doesn't hold happy memories for her. If it wasn't for her best friend, Dan, she may have chosen to stay away forever. She thinks she has everything she needs - a promising career and her best friend, but what happens when she wants more? Can she find happiness or is that an impossible dream?

Dan is overjoyed to have Abby back in his life but things have changed for him and he worries about what that will mean for his best friend.

Abby and Dan are both keeping secrets but will these secrets destroy their friendship or will they always have each other?