Thanks for stopping by.
I write entertaining, emotional and engaging contemporary romance fiction with a medical flavour. My books have sold more than 1,000,000 copies in dozens of countries around the world and have been published in several languages.
I am so excited to be celebrating the release of my 30th book - "Rescued by the Single Dad". You can read an excerpt here
For readers in the USA and Canada don't forget to catch up on five of my early books which have just been released in North America for the first time. These are available as eBooks and are under $3 each.
"Love Me Again" and "Love Me Forever" are linked books about two sisters who work in the Australian Outback with the Flying Doctors. "The Doctor Next Door", "Always & Only" and "All I Want For Christmas" are all out now.
I have lots of other current releases around the world - you can find these on my Foreign Releases page.
You can purchase books through the buy links on the right or on my 'Books' page or clicking on the titles on this page will take you to buy links as well.
I hope you enjoy your visit. If you would like to get in touch you can contact me through the contacts link at the top of the page or connect on social media, link at top corner of page.
Thanks for visiting and happy reading,
Emily
Out now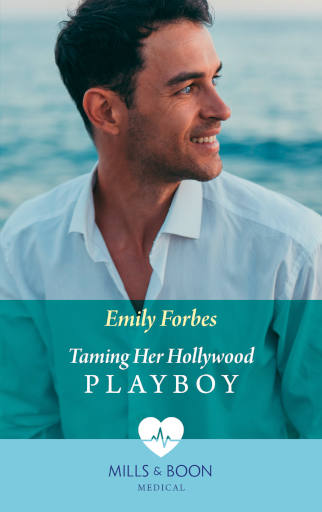 Redeemed…
…by his fake fiancée!
Hired as the on-set paramedic on Hollywood actor Oliver Harding's latest film, Kat Angelis finds herself equally as charmed by his off-screen persona. And when his playboy reputation threatens his hard-earned career, she's the first person Oliver turns to – to pose as his fiancée! Kat's warm personality and commitment to her family opens Oliver up to something he's never had. Is this girl from the outback the key to unlocking his heart?
Read an excerpt here
Out now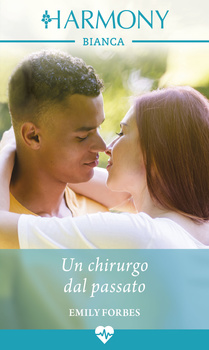 Cosa succede quando due donne forti e indipendenti si innamorano dell'uomo sbagliato?
L'infermiera Grace Gibson ama la sua vita e il proprio lavoro come coordinatrice dell'Unità Trapianti dell'ospedale di Sydney, ma l'arrivo improvviso di un fantasma dal passato stravolge la sua tranquilla routine quotidiana. Quello che durante l'infanzia era semplicemente un vicino di casa, adesso è diventato un uomo attraente e carismatico. No, decisamente Marcus Washington non può essere considerato uno spettro, ma un Adone in carne e ossa, un medico brillante e capace che però porta con sé un pesante fardello di dolore e rabbia. Forse Grace ha la chiave per arrivare al suo cuore, ma a volte aprire uno scrigno senza conoscerne il contenuto può rivelarsi molto pericoloso...

Also out now
Als ambulancebroeder Joe hoort dat verpleegkundige Kitty draagmoeder wordt voor haar zus, besluit hij haar rots in de branding te zijn. Tenslotte zijn ze al jarenlang vrienden. Naarmate haar zwangerschap vordert, begint hij haar echter met andere ogen te bekijken. Wat hij voor haar voelt, gaat veel en veel verder dan vriendschap. Is het dan al te laat om haar ervan te overtuigen dat ze voor elkaar bestemd zijn?

Dit verhaal is ook verkrijgbaar in een 2-in-1 bundel.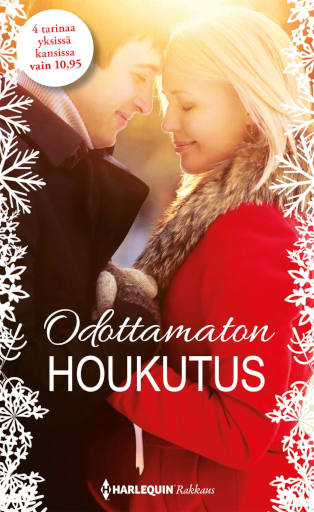 Australian takamaiden avara tyhjyys on aivan muuta kuin Lontoo, ja juuri etäisyyttä ja yksinäisyyttä sydämensä särkenyt sairaanhoitaja Emma Matheson etsii. Mutta Lentävien lääkäreiden lentäjä – ja parantumaton naissankari! – Harry Connor ei tällä kertaa osaakaan kytkeä kiinnostustaan Emmaan autopilotille! Kemia heidän välillään on Australian aurinkoakin kuumempi, ja tunteiden syvetessä Harry saa unohtaa jokaisen vaiheen tavanomaisesta lentosuunnitelmastaan…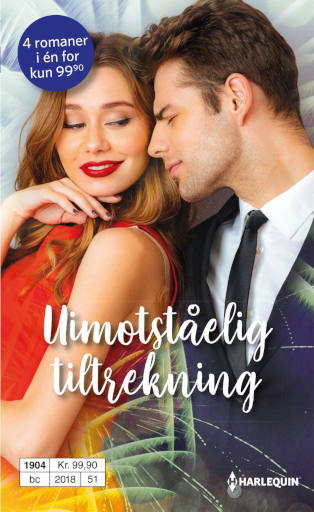 Emma Matheson har lovet seg selv at hun aldri skal forelske seg igjen, men så møter hun redningspiloten Harry Connor. Han er både flott og flørtende, og når de jobber sammen, blir Emma alltid i bedre humør. Det virker faktisk som om det knuste hjertet vil at hun skal ombestemme seg.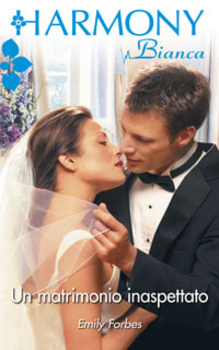 I sogni di libertà e di indipendenza della dottoressa Georgie Carides svaniscono quando la sua ingombrante, possessiva famiglia greca arriva inaspettatamente in città. Lei sa come andrà a finire: inizieranno a farle il terzo grado e a chiederle ossessivamente come mai, alla sua veneranda età, sia ancora single. Georgie ha bisogno di trovare qualcosa - o qualcuno - che distragga i suoi parenti durante la loro permanenza. E quale diversivo migliore dell'ai-tante dottor Josh Wetherly, suo collega nella squadra di elisoccorso? In fondo Josh, oltre che un collega, è anche un amico e di certo si presterà a fingere per qualche tempo di essere il suo fidanzato. Ma quando si comincia a parlare di matrimonio, la situazione si complica e quella che doveva essere una storia per finta si trasforma in qualcosa di molto personale.
Tre sorelle per tre dottori-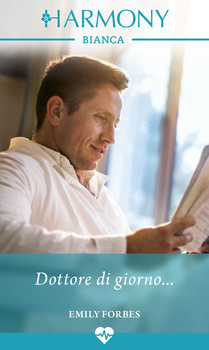 Tre sorelle per tre dottori 1/3
L'incontro con gli scapoli più ambiti della città potrebbe cambiare la vita di Scarlett, Rose e Ruby Anderson per sempre.
Di giorno Jake è un apprezzato internista, la cui unica priorità è salvare la vita dei propri pazienti. Ma di notte, per potersi pagare gli studi di medicina, si trasforma nel Giudice Jake, lo spogliarellista più hot in circolazione.
Cresciuta in una famiglia complicata, Scarlett Anderson ha sempre avuto bisogno di mantenere il controllo. Finché una notte, durante un addio al nubilato, decide di mandare all'aria ogni prudenza e di lasciarsi andare alla passione tra le braccia del sexy Giudice Jake.
Il giorno dopo Scarlett rimane di stucco quando scopre che l'uomo con cui ha passato le ore più bollenti della sua vita è il suo nuovo collega.
Disponibile in eBook dal 20/12/2018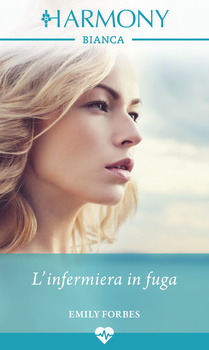 Tre sorelle per tre dottori 2/3
L'incontro con gli scapoli più ambiti della città potrebbe cambiare la vita di Scarlett, Rose e Ruby Anderson per sempre.
Ruby Anderson
è sempre stata uno spirito libero. Un'infanzia difficile e un'adolescenza turbolenta le hanno insegnato a scappare non appena le cose si fanno complicate. Ma questa volta, con una sorellina piccola di cui prendersi cura, Ruby si trova costretta a mettere la testa a posto.
Quando le viene offerto un lavoro come infermiera a domicilio presso l'abitazione del famoso pilota Noah Christiansen, Ruby sa con certezza che quell'uomo dal corpo mozzafiato e lo sguardo penetrante rappresenterà un'eccitante distrazione. E non appena i baci di Noah iniziano a demolire a una a una le sue difese, si trova costretta a prendere una decisione: salire sul primo volo o combattere per l'unico uomo in grado di domarla.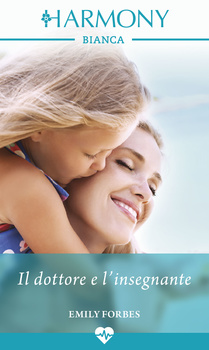 TRE SORELLE PER TRE DOTTORI 3/3
L'incontro con gli scapoli più ambiti della città potrebbe cambiare la vita di Scarlett, Rose e Ruby Anderson per sempre.
Dopo aver incolpato se stesso per la morte della giovane moglie, il dottor Mitch Reynolds ha voltato per sempre le spalle alla medicina. La sua unica priorità adesso è tenere i propri figli al sicuro, anche a costo di chiudere per sempre la porta alla felicità. Ma l'arrivo di Rose Anderson, l'insegnante che ha assunto per seguire l'istruzione dei suoi tre bambini, è destinato a portare un raggio di luce nelle loro vite.
Pur avendo sempre sognato il grande amore, Rose è ormai convinta di non meritarlo e che la parola felicità non entrerà mai a far parte del suo vocabolario. Fino a quando l'incontro con Mitch e la sua piccola e fragile famiglia non le restituisce la speranza di poter essere finalmente amata.
Disponibile in eBook dal 20/02/2019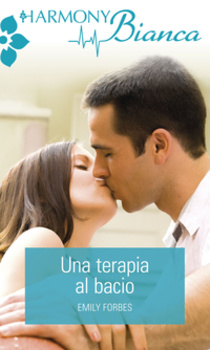 Ebook - Dicembre
Costretta in un letto d'ospedale, la timida Bella Lockeart si accorge che l'unico momento in cui i suoi segni vitali impazziscono è quando le fa visita Charlie Maxwell, il sex symbol di Ortopedia. Decisa a rendere la sua vita più eccitante di quanto non sia mai stata, Bella flirta con lui e si lascia coinvolgere dalla magia dei suoi occhi e dal suo innegabile potere di seduzione. Bella sa che Charlie ha spezzato molti cuori, ma ormai non ha più niente da perdere. E intende realizzare tutti i suoi sogni, a partire dal più grande: una notte di fuoco con l'uomo di cui si è innamorata.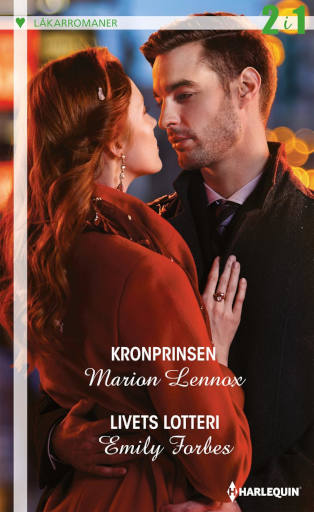 Från det ögonblick barnmorskan Brighde Campbell får syn på Xavier O'Donnell vet hon hur kvällen kommer att sluta. I den ursnygga förlossningsläkarens varma famn kan hon för en stund glömma skälet till att hon undviker fasta relationer. Men när hon några veckor senare upptäcker att hon är gravid ställs allt på ända. Xavier blir överlycklig, men Brighdes smärtsamma hemlighet kommer att utsätta deras hjärtan för svåra prövningar. Kan Xavier övertyga Brighde om att de klarar allt tillsammans?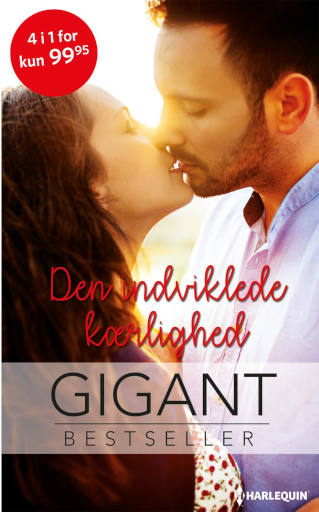 Den australske ødemark er så langt væk fra London, som man kan komme. Men sygeplejersken Emma Matheson har kærestesorger og har brug for at være alene. Derfor har hun valgt at arbejde for de flyvende læger. Men sagen er bare, at Harry Connor, notorisk playboy og pilot for den flyvende lægetjeneste, ikke kan lade hende være i fred.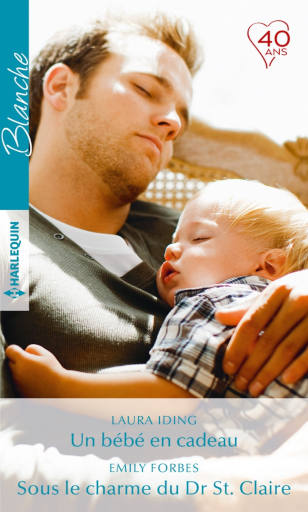 Caspar St. Claire, le célèbre médecin, veut l'interviewer dans le cadre du reportage qu'il tourne actuellement dans l'hôpital où elle travaille ? Annie est désemparée : il est hors de question qu'elle accède à sa demande, elle qui, venue à Blue Lake pour changer de vie, apprécie plus que tout l'anonymat que lui offre cette grande ville. Pourtant, Caspar est si attentionné envers elle et si irrésistiblement attirant que bientôt – et en dépit de toutes les promesses qu'elle s'était faites –, elle sent sa résolution faiblir…
Ebook exclusives (new to the USA & Canada)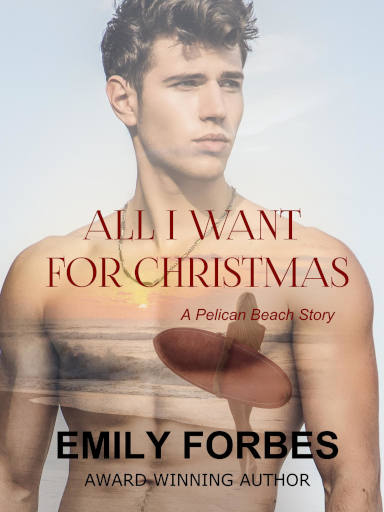 Dr Tom Edwards arrived in Pelican Beach for a temporary respite from his life but he didn't count on running into his past in the form of Lexi Patterson, the girl who turned down his marriage proposal five years ago. His life could have been so different if she'd said 'yes'. But now it's too late.
Lexi has never forgotten Tom, how can you forget the love of your life, and when he reappears in her life Lexi wonders if they can reclaim their past. But things are not as straight-forward as she might wish. Is it too late to go back?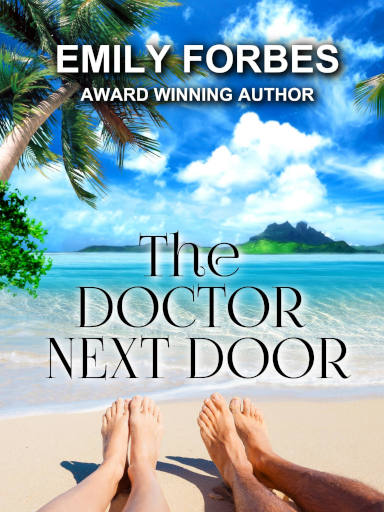 When Dr Tilly Watson returns to Queensland after years overseas working in foreign aid she is delighted to meet her gorgeous neighbour, Jock Kelly. Their life ambitions might be as different as she could imagine but when she's only planning on a brief visit spending time with Jock might provide her with the excitement she craves.

Tilly arrives in his life like a beautiful breath of fresh air but when Jock discovers she more closely resembles a cyclone he is tempted to run for cover. His path in life was set a long time ago and when Tilly's influence threatens to derail his plans he has to decide what he wants more. A peaceful life or a life with Tilly.

Opposites might attract but Jock might lose everything. Can he risk it for love?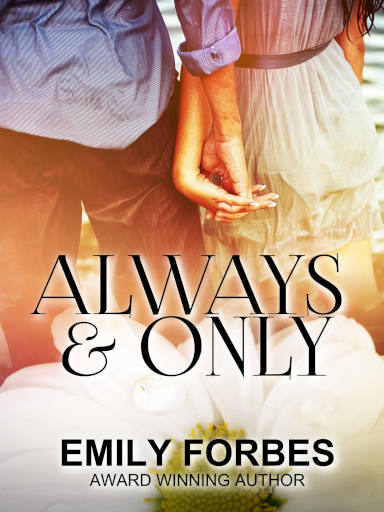 Is it possible to fall in love with someone who knows all your flaws but doesn't know all your secrets?
Is it possible for them to fall in love with you?

Abby Jackson has come home but unfortunately home doesn't hold happy memories for her. If it wasn't for her best friend, Dan, she may have chosen to stay away forever. She thinks she has everything she needs - a promising career and her best friend, but what happens when she wants more? Can she find happiness or is that an impossible dream?

Dan is overjoyed to have Abby back in his life but things have changed for him and he worries about what that will mean for his best friend.

Abby and Dan are both keeping secrets but will these secrets destroy their friendship or will they always have each other?